All-In-One Enabling Platform For Flexible Virtual & Hybrid Events
Job Centre™ For Virtual Career Fairs
Unique to Digital Expo, Job Centre is designed to automate the interactions needed to boost effectiveness of online recruitment for both job seekers and employers directly on our virtual event solution. 
Job Seekers can create a profile online or upload a CV. Then, using available filters to quickly shortlist suitable vacancies, they can submit online job applications directly on the virtual event solution's portal 
Employers will be notified of new applications to their job vacancies. Once logged in to our Digital Expo platform, HR can begin to process these applications, including inviting candidates to attend an online interview directly on the virtual event solution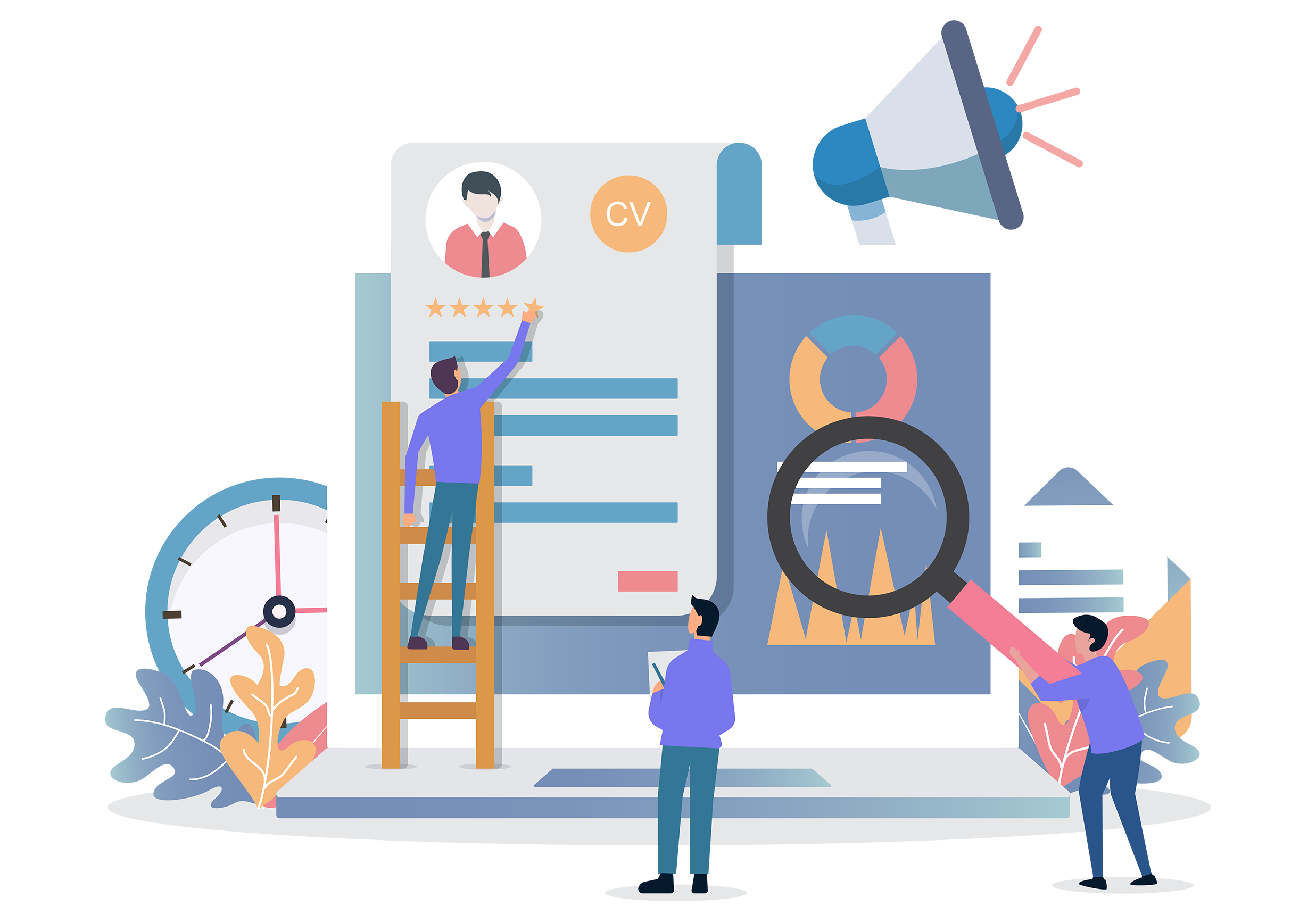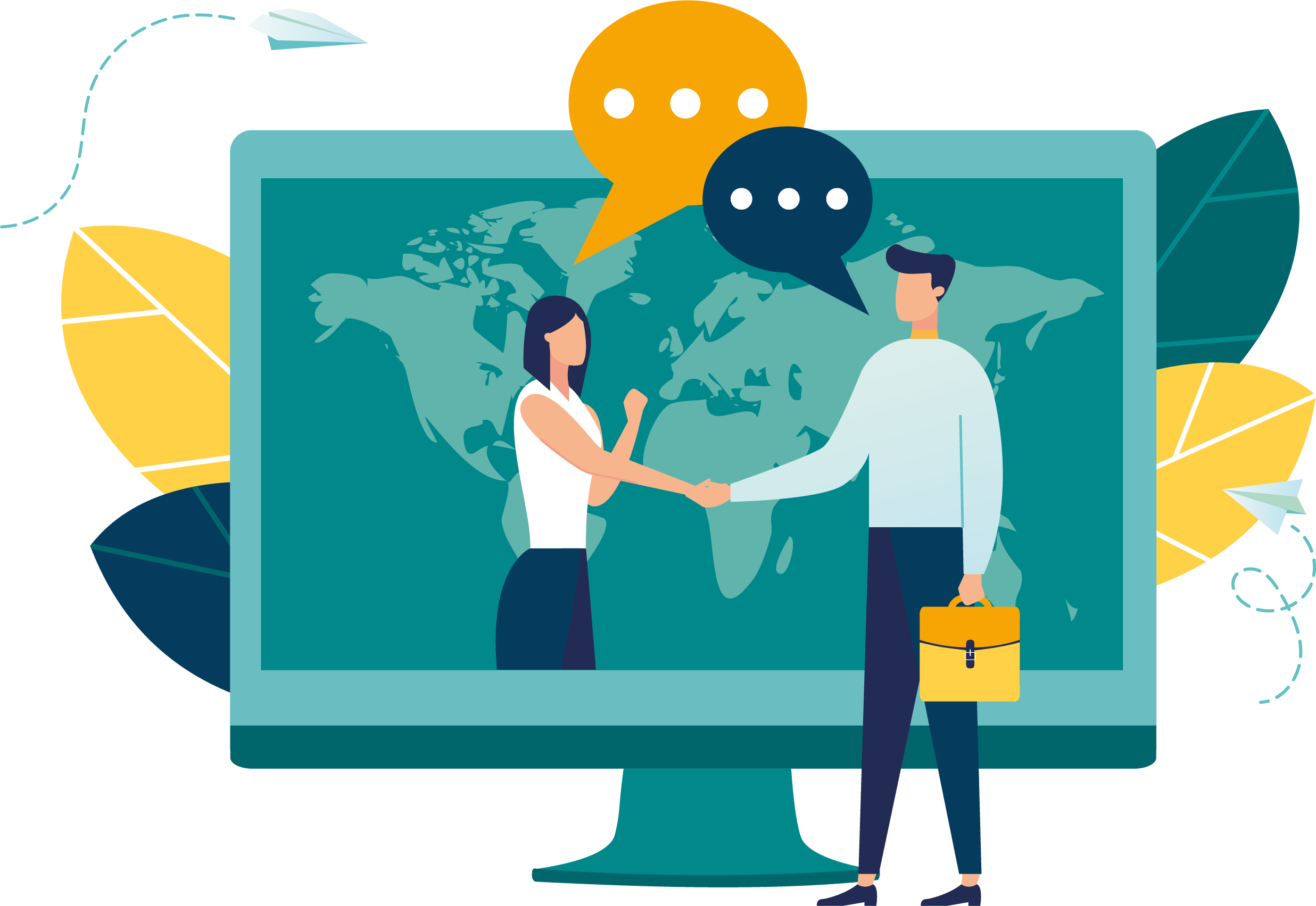 Meet Now™ – Real Time Talent Engagement
Virtual booths on UC.Now Digital Expo platform come equipped with Meet Now, a 1-to-1 private video meeting room that is 1-click-to-enter: meeting links are embedded on the virtual booth and not shared via email or SMS. The room can be configured to admit 1 guest at any time to keep discussions private. A "queue" can also be set up to automatically admit the next guest in waiting. This proprietary real time video communication and collaboration technology is developed in Hong Kong, and designed to work seamlessly with all Digital Expo event templates to support different live video-based interactions during virtual events.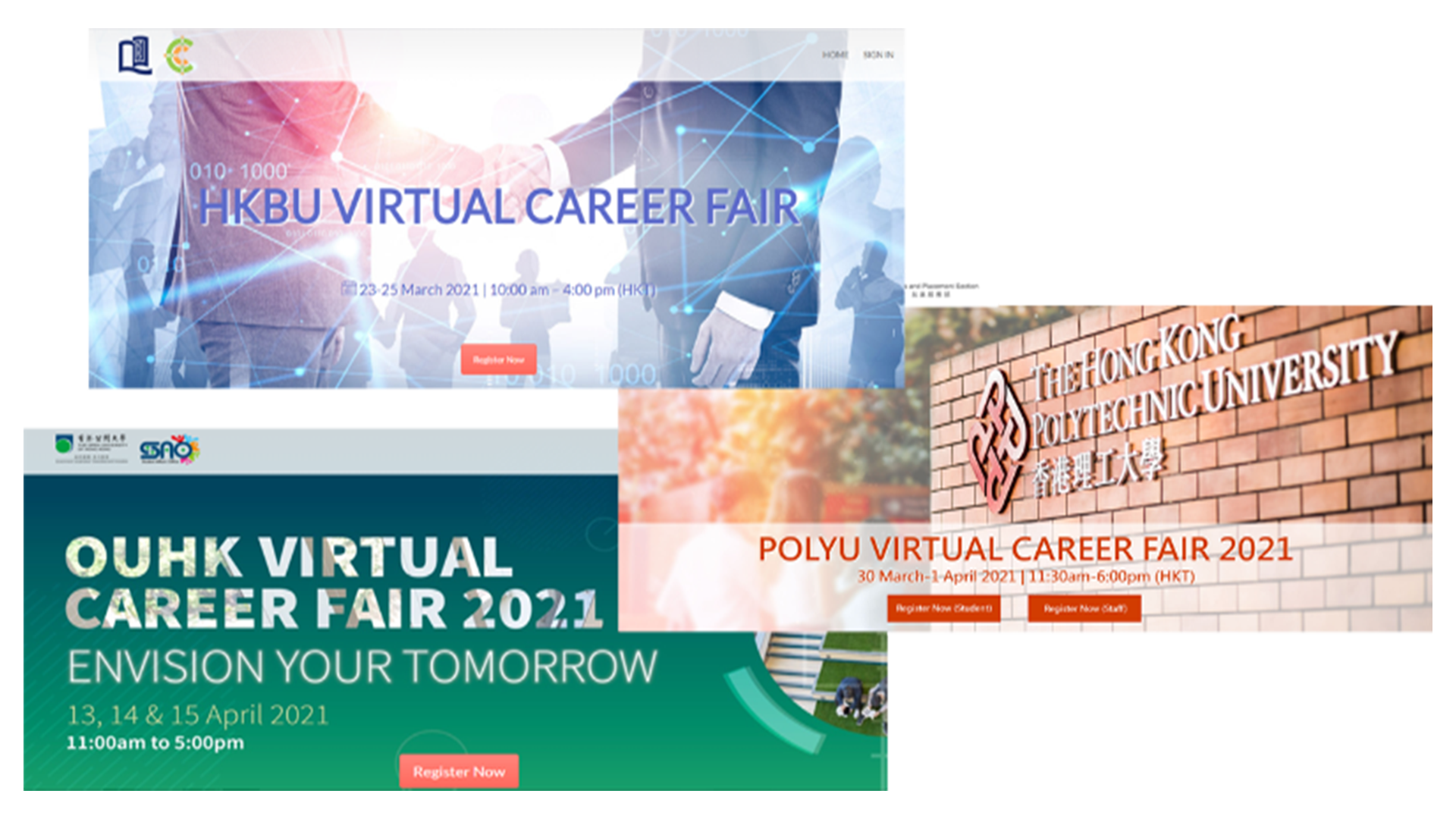 Virtual Career Fairs On Private Cloud Digital Expo Platform – A New Approach For HK Universities
Hong Kong Baptist University, The Polytechnic University Of Hong Kong and The Open University Of Hong Kong hosted their respective 2021 Virtual Career Fairs earlier this year with a new approach. Adapted from our pre-built virtual event solution template for job fairs and hosted on our private cloud Digital Expo platform in HK, this year's edition featured more live video workshops for job seekers to interact privately with recruitment specialists in HK: 1-on-1 career consultations, resume clinics and more. With a tough economy and competitive job market ahead, the organizers' intention was to help graduates better prepare for job applications and interviews.   With the key purpose of these virtual career fairs being strong online recruitment , our Digital Expo platform uniquely provided Job Centre and Meet Now, 2 ready functions that automated job applications and recruitment interviews to take place directly on our virtual event solution during the event for better efficiency.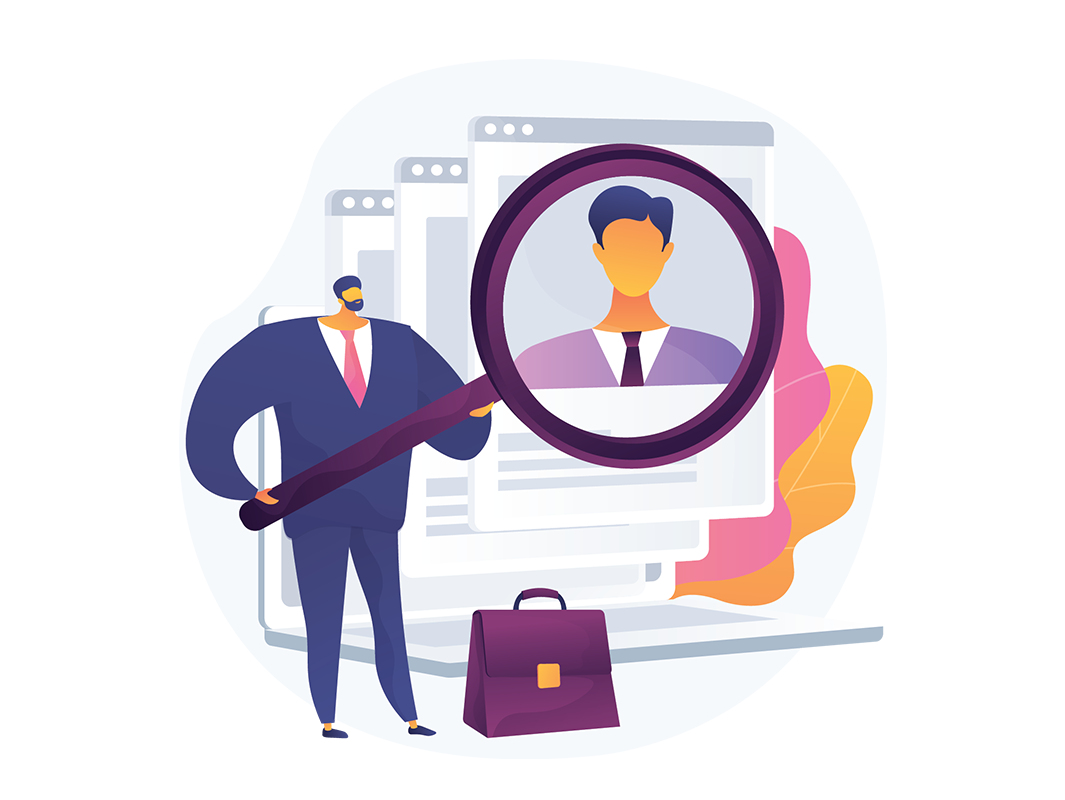 Turn In-Booth Meet Now Live Chats Into 1st Interviews At Virtual Career Fairs   
When a job seeker engages an employer in video chat, with the right tools available HR can treat this as an initial screening. How? Our virtual event solution for career fairs not only let the job seekers see employer's company information, it can also let employer's see the job seeker's profile created on the Digital Expo platform. This way, these otherwise strangers can "know each other" better in order to engage in more insightful interactions. For one, armed with background information about the job seeker, the employer can devise more targeted responses to queries, and direct the conversation as one would for a first interview. Meet Now on our Digital Expo platform lets the employer jot down relevant notes as the session proceeds. These records can be retrieved to help speed up recruitment processing, should the job seeker subsequently apply for employment