Training Is A Must! No Longer An Option!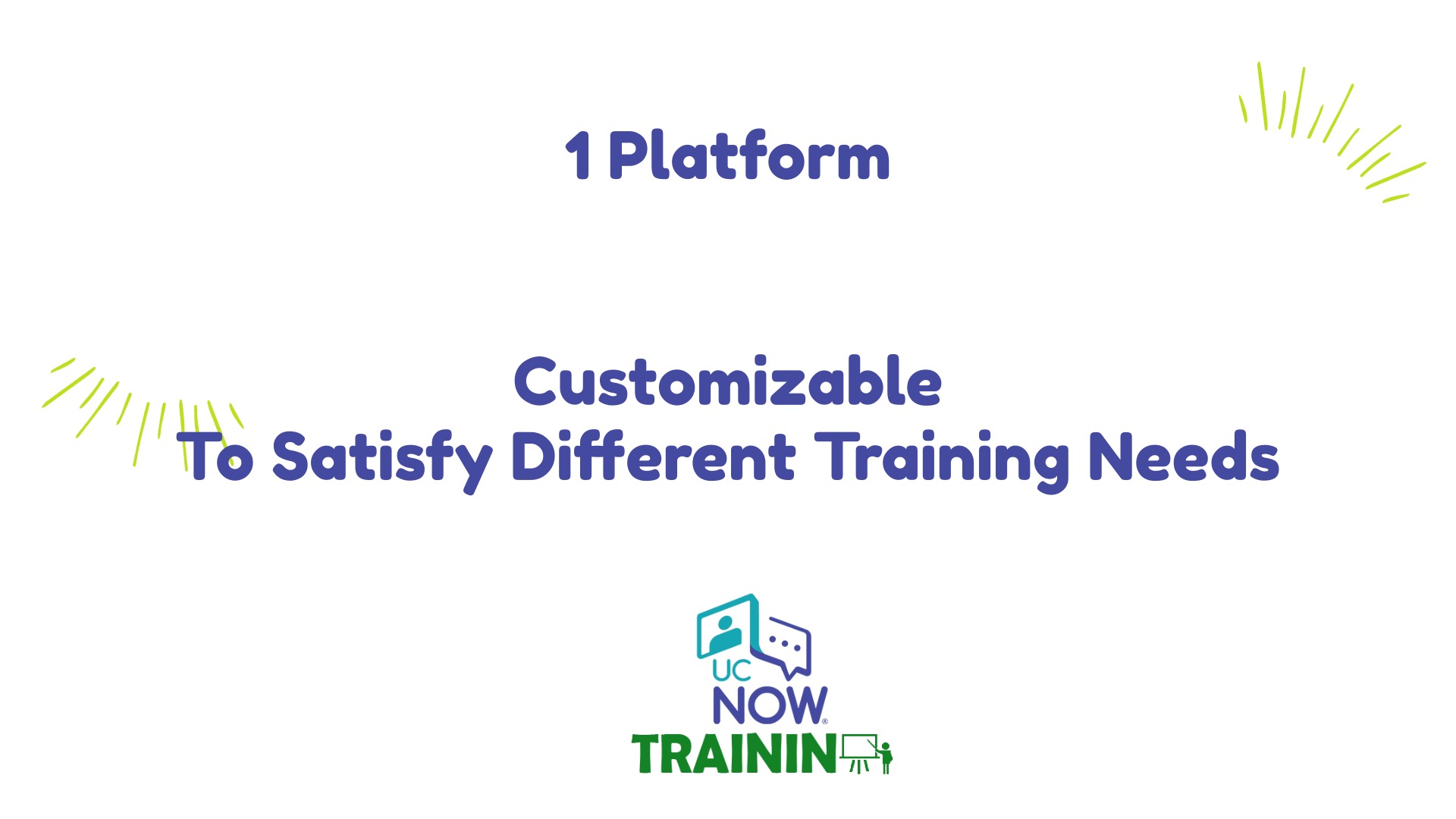 1 Platform:  Customizable To Satisfy Different Training Needs 
Harsh situations forced significant changes to the workplace. For business and their teams to cope effectively, continuous training has never been more important.  Up-skill, reskill and team-building, different learning objectives require different methods of delivery to be effective.  UC. Now Training, our complete all-in-one Talent Development Platform is pre-built to organize and manage different formats of virtual or hybrid training, from group lectures, small-group competitions, 1-on-1 coaching to discussion forums.
Consolidate & Automate Is The Future!
1 Platform:  Consolidate + Automate Scheduling Of Virtual & Hybrid Training
Organizing multiple training sessions manually can be tedious, time-consuming and error-prone.  It is also a thing of the past.  With UC.NOW Training in place to organize, manage and host talent development and training sessions, trainers and HR no longer have to juggle with scattered software to manually put together classes, end-to-end workflows are pre-built and ready to "Consolidated + Automated". Streamlined the set up and management of virtual and hybrid talent training classes, here's what the future can hold:
Step 1:  Automated Workflow To Create Classes With A Few Clicks
Step 2:  Pre-Class Automation For Trainers To Set Up Course Content
Step 3:  Unique Automated Trainee Invitation & Enrolment Management To Track Registration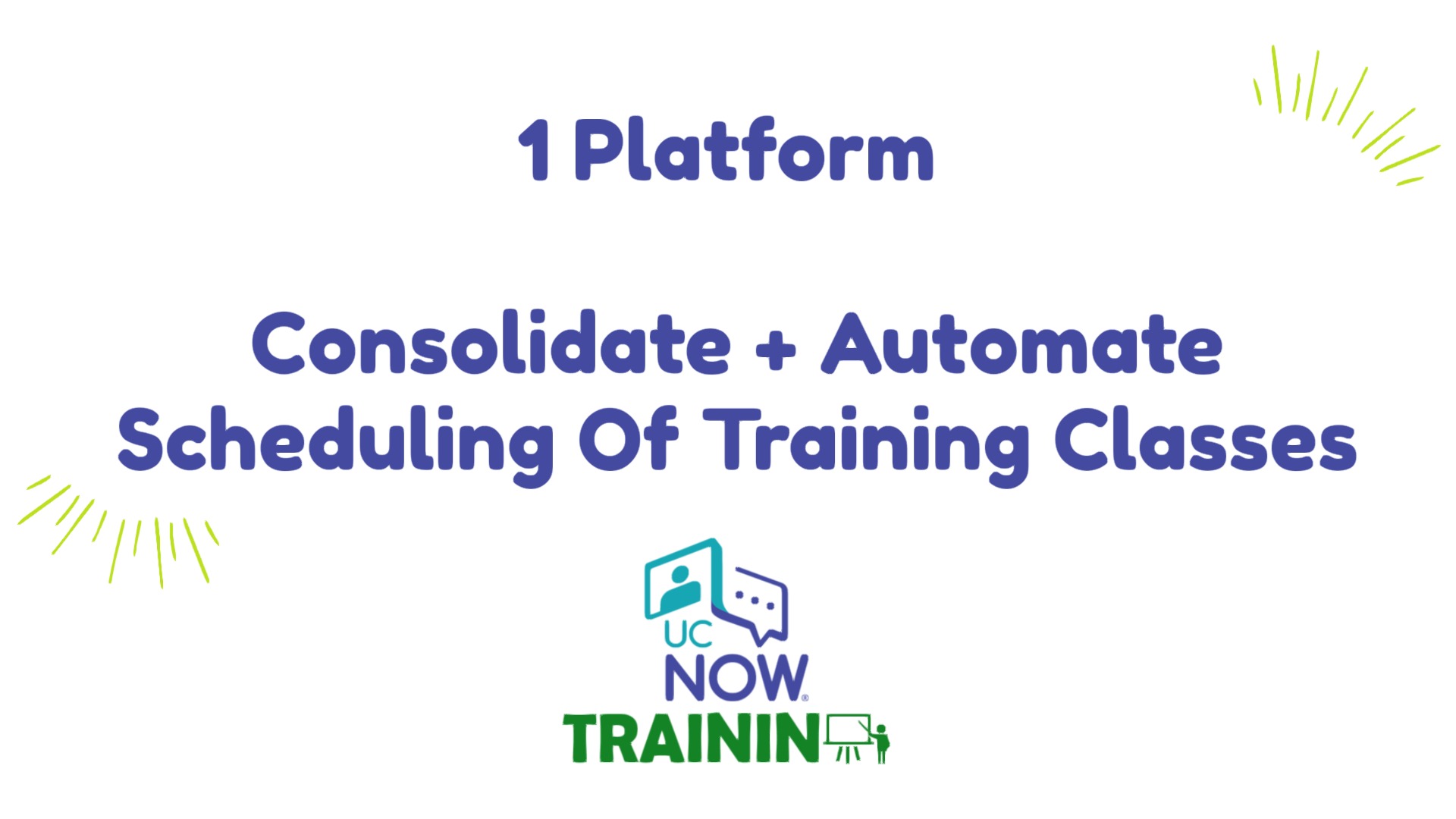 Remote Or Hybrid? Up To You!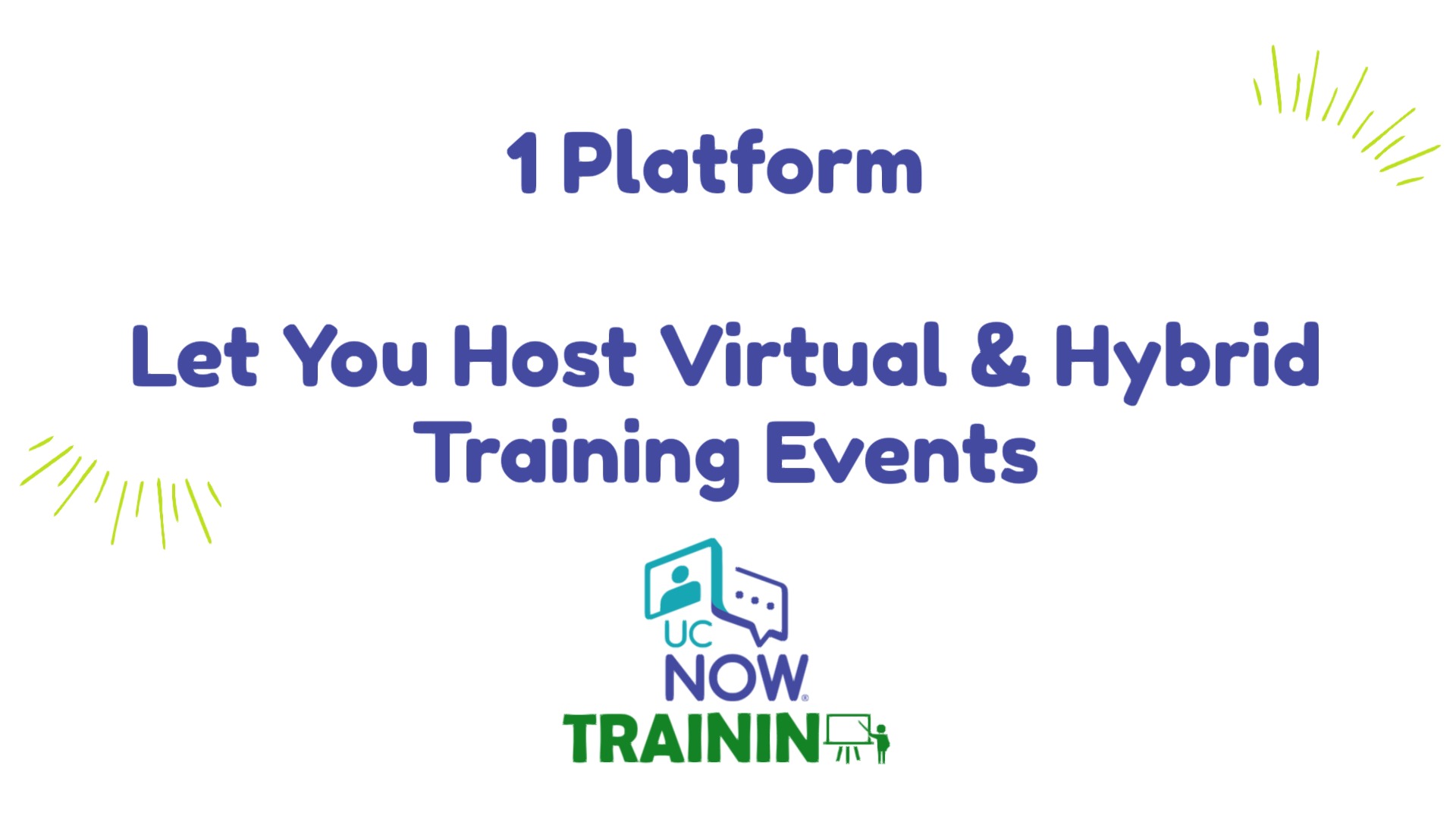 1 Platform: 1 Class.  2 Ways To Join
Last-minute emergencies wreck havoc on your planned training arrangements because staff can't get to the venue? Not enough time to inform everyone how to attend online, but too late to cancel the expert trainer?  Want to include more trainees to optimize the trainer's cost and time but hesitant about physical crowding?  If these situations sound all too familiar, migrate to UC.NOW Training as your platform for talent development training, and your classes will never be physical-only.  All activities scheduled on this platform are already virtual to begin with.  Add physical venue details to the session's invitation & confirmation email template and voila, your training is now hybrid.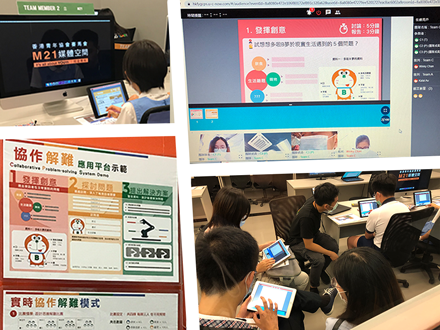 Hong Kong Federation of Youth Groups 香港青年協會
Amidst social distancing and travel restrictions, The Hong Kong Federation of Youth Groups (HKFYG) launched their UC.NOW-powered Collaborative Problem Solving (CPS) Platform to sustain learning & exchanges for Hong Kong youths throughout the pandemic. "Stay Where You Are" and our youth can still easily connect with the world.   CPS Platform is a private-cloud installation based on our automated virtual and hybrid training platform – UC.NOW Training.  It works with most popular browsers without additional installation, thus well suited for platform users from a wide device cross-section. It supports different talent development event formats: workshops, problem-solving games and team competitions, among others. More than 10 online collaboration features such as multi-party interactive whiteboard, real-time polling, post-class forum are available to make engagement fun.
Behind Every Successful Corporate Virtual/Hybrid Training Event Is Solid Preparation


Plan Ahead: Start Enrollment Early So Staff Can Plan To Attend
Read Ahead: Give Access To Pre-Reading Documents Early So Learning In-Class Can Be Interactive
Learn About Your Class: Warm Up With Polls & Quizzes To Build A "Before" Snapshot
Fine Tune Content:Teams In Hong Kong & Abroad?  Pre-Class Questionnaires, For Instance, Allow Custom-Fitting Of Content To Different Backgrounds For More Effective Learning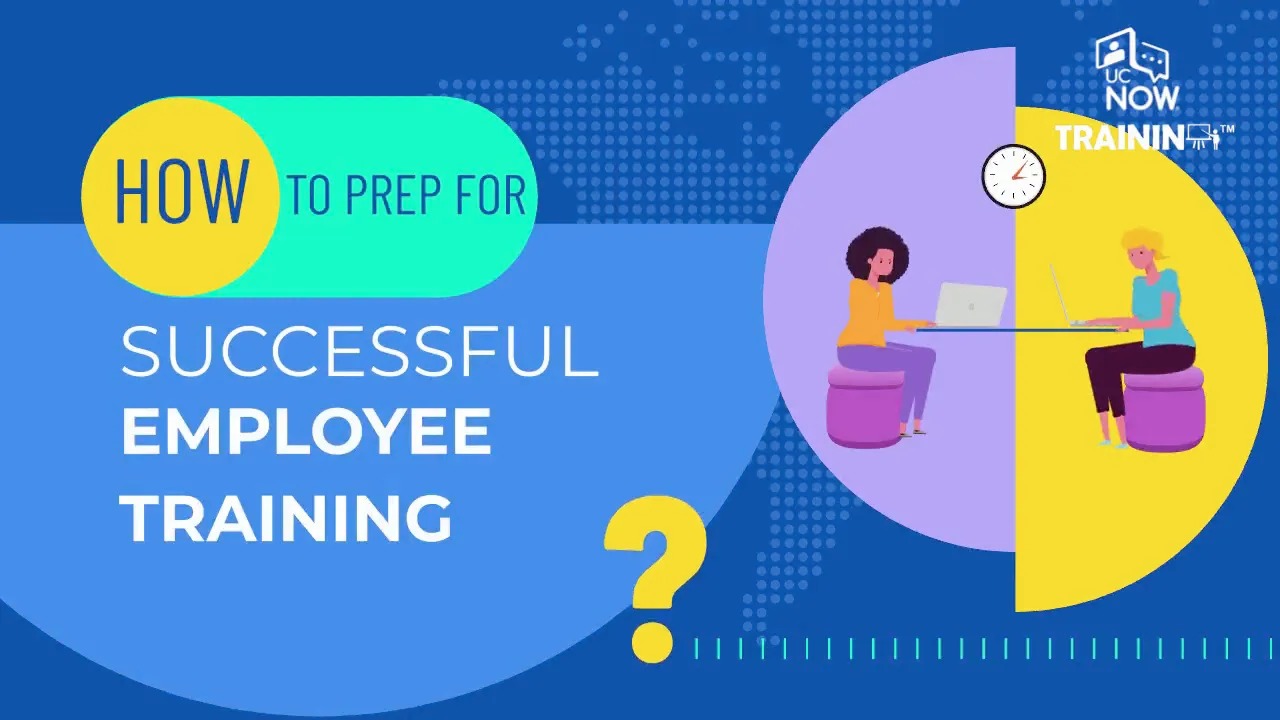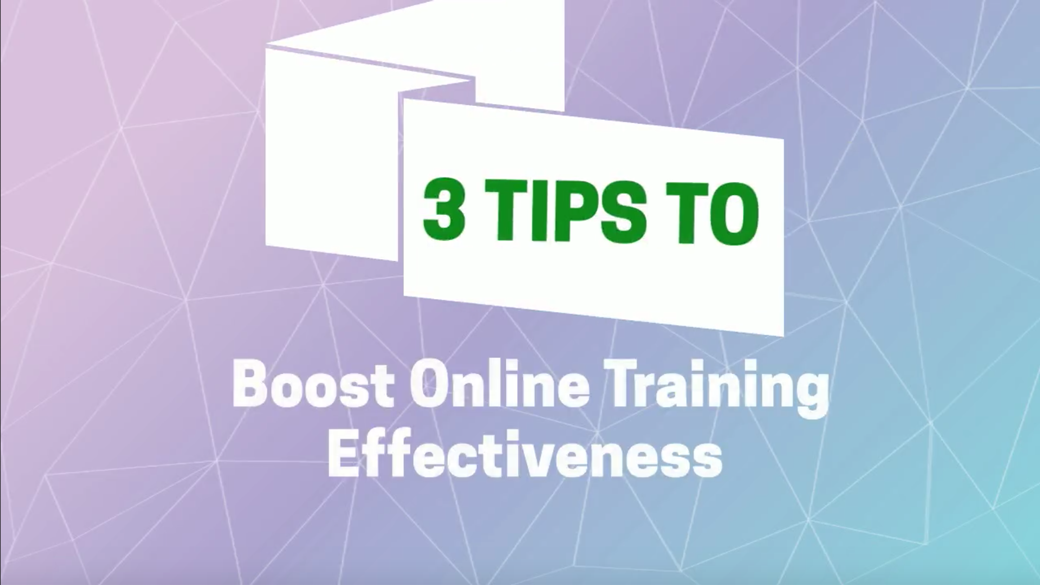 Boost Virtual Training Effectiveness With Active Engagement

Keep In-ClassTime Dynamic, Fun & Interactive

Raise Hand To Speak: Letting Trainees Speak Up To Keep Them Focused. Letting Trainers Control "Who Speaks When" Keeps Things Orderly

Active Learning Needs More Than Speaking: Add Small-Group Problem Solving Sessions, Presentations & Drills To Start Trainees Using The Subject Matter
Upskill & Reskill : Don't Stop At Lectures. The Right Virtual & Hybrid Training Platform Supports Many More Options

Continue Discussion & Sharing Post-Class With On-Platform Discussion Forums
Practice Makes Perfect.  Schedule Small-Group Online Role Plays
Make Lecture Notes & Session Recordings Available for Reviews
Ongoing 1-To-1 Coaching & MentoringIs Essential
Most Of All, Adopt A Talent Development & Training Platform To Consolidate + Automate All Of The Above