Meet. Communicate. Collaborate & Interact Online Anytime Anywhere.

A Multitude Of Different Customer-Driver Applications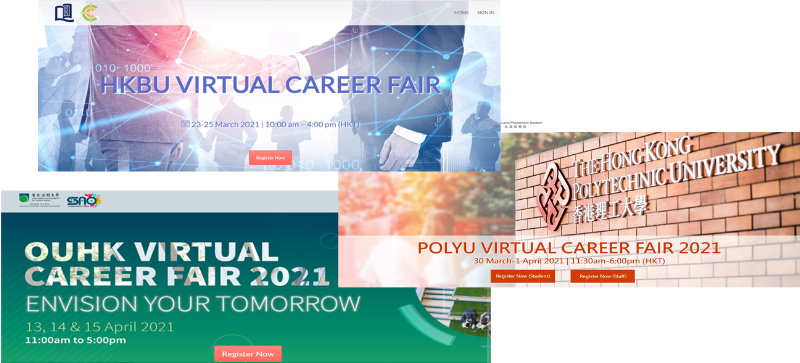 UC. NOW Digital Expo uniquely features Job Centre for University Virtual Career Fairs
3 Hong Kong Universities opted for a new approach for their 2021 virtual career fairs, using UC.NOW Digital Expo's pre-built virtual event template and private cloud hosting. Our virtual event solution for online recruitment uniquely features Job Centre™, a workflow driven automation designed specially for virtual talent matching and candidate engagement between employers and job seekers, right there on the Virtual Career Fair Platform.
For job seekers, Job Centre provided comprehensive filters for them to quickly sieve through job vacancies and apply online to the positions they qualified for.
For Employers, not only could they review inbound applications, Job Centre also enabled automated scheduling for online interviews during the event on the virtual career fair platform: Just select up to 3 time slots options, click "submit", and the software did the rest.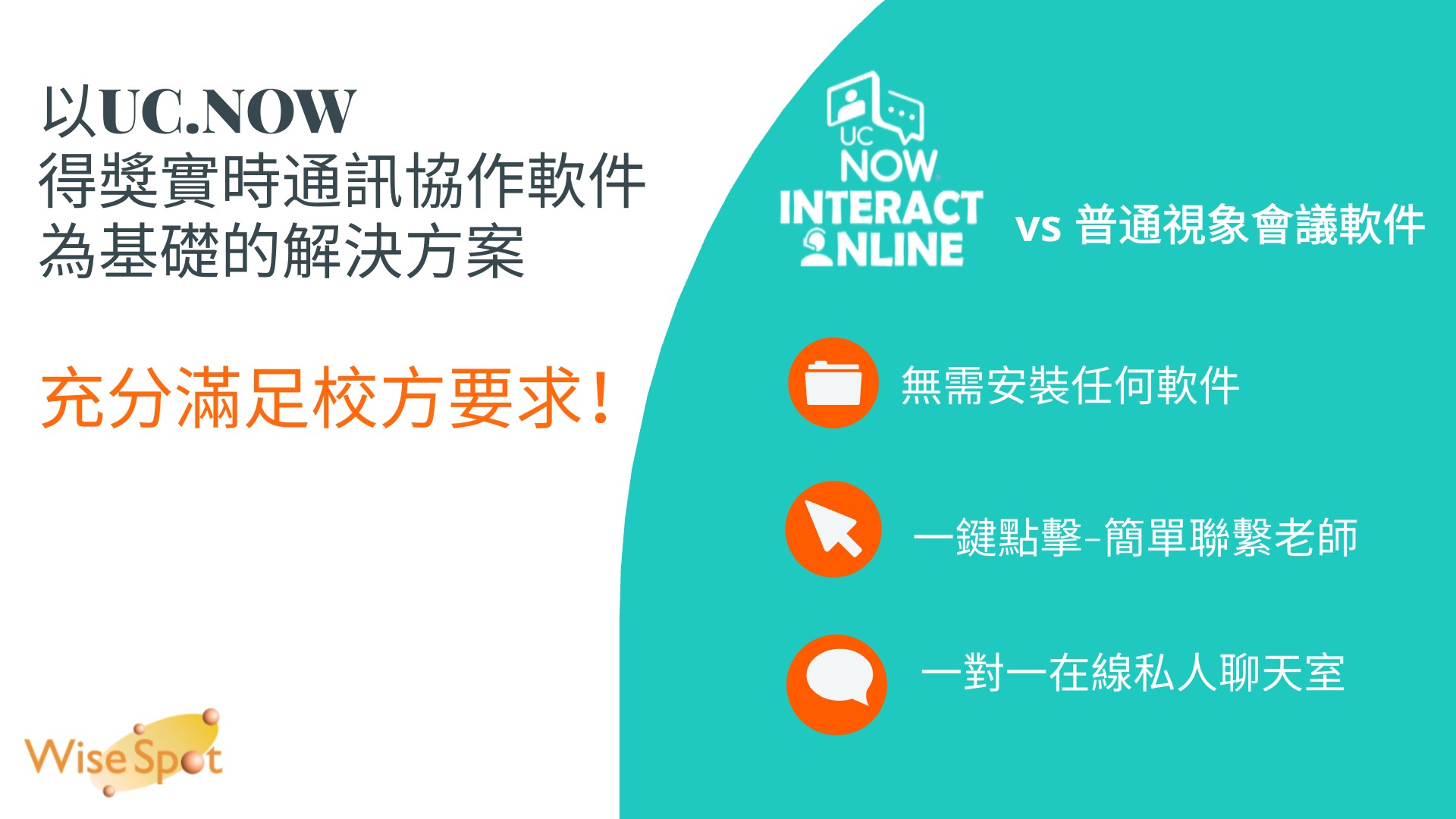 A significant number of physical events were cancelled due to the pandemic and the impact was seen across industries, the education sector included. Institutions resorted to virtual event software, including  virtual info day solutions. In November 2020, 35 secondary schools in the Tuen Mun District banded together to host a virtual info day event for prospective parents to meet and talk online to the schools' faculty face-to-face. With a limited budget and IT resources, their virtual info day solution of choice was UC.NOW Interact Online. On a web page displaying all participating schools, each school had its own secure and private 1-to-1 video meeting room. With the help of our virtual info day solution, parents and school representatives freely discussed topics including admission requirements, learning atmosphere, teachers' qualifications, and schools' facilities.